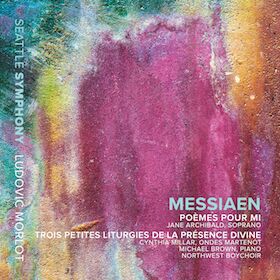 MESSIAEN
Seattle Symphony Media, released August 18, 2017
Olivier Messiaen: Trois petites liturgies de la Présence Divine
Michael Brown, piano
with Ludovic Morlot and the Seattle Symphony
Ludovic Morlot and the Seattle Symphony present passionate performances of two rarely recorded masterpieces by Morlot's countryman, French composer Olivier Messiaen. One work celebrates Messiaen's love for his wife, the other his commitment to his faith. Together they make up an album of sacred and transcendent beauty, showing two sides of one of the most influential composers of the 20th century.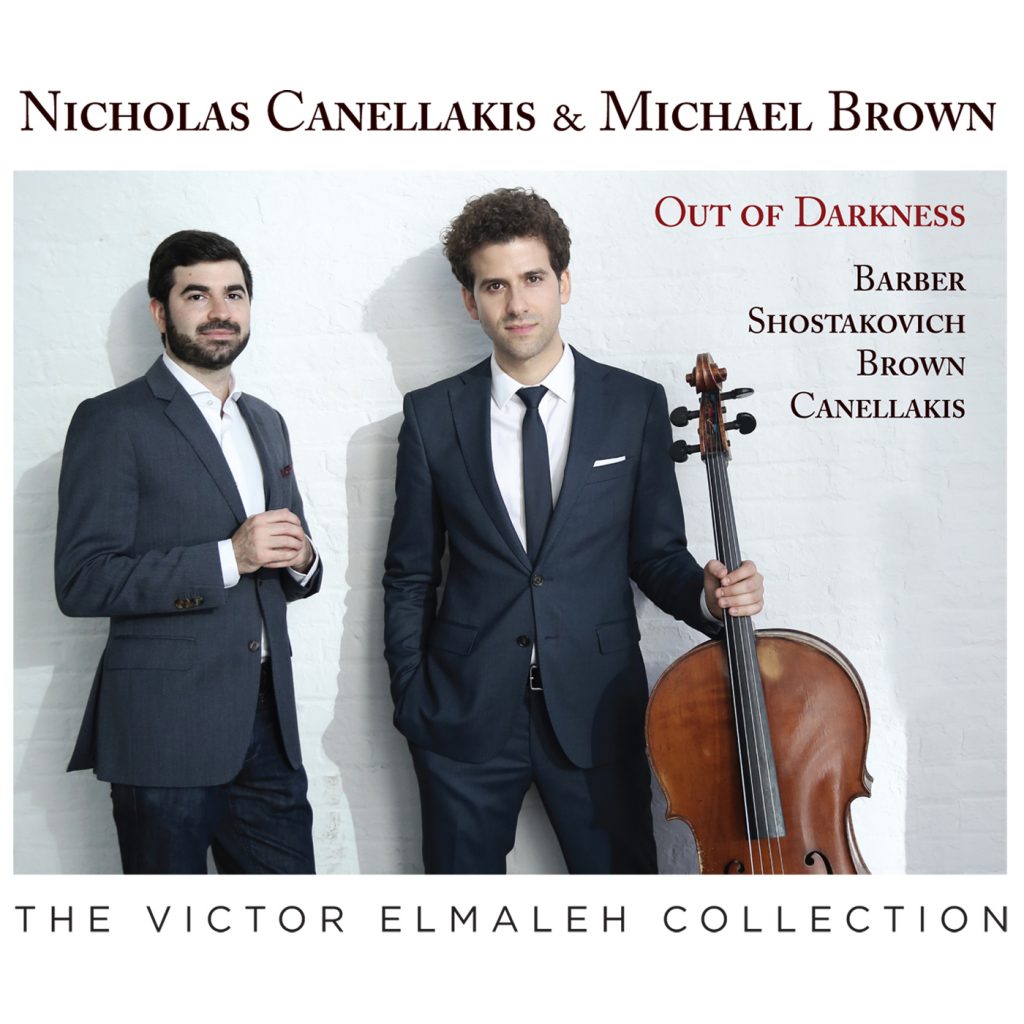 Nicholas Canellakis and Michael Brown: Out of Darkness
CAG Records, released July 2016
Samuel Barber: Sonata for Cello and Piano, Op. 6
Dmitri Shostakovich: Sonata for Cello and Piano in D Minor, Op. 40
Michael Brown: Five A.M. "after Allen Ginsberg"
Bulgarian Folk Tunes, arr. Nicholas Canellakis:
Gankino Horo, Daichovo Horo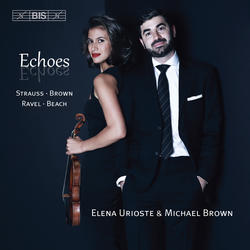 Echoes, Elena Urioste and Michael Brown
BIS Records, released November, 2016
works by Strauss, Michael Brown, Ravel, and Amy Beach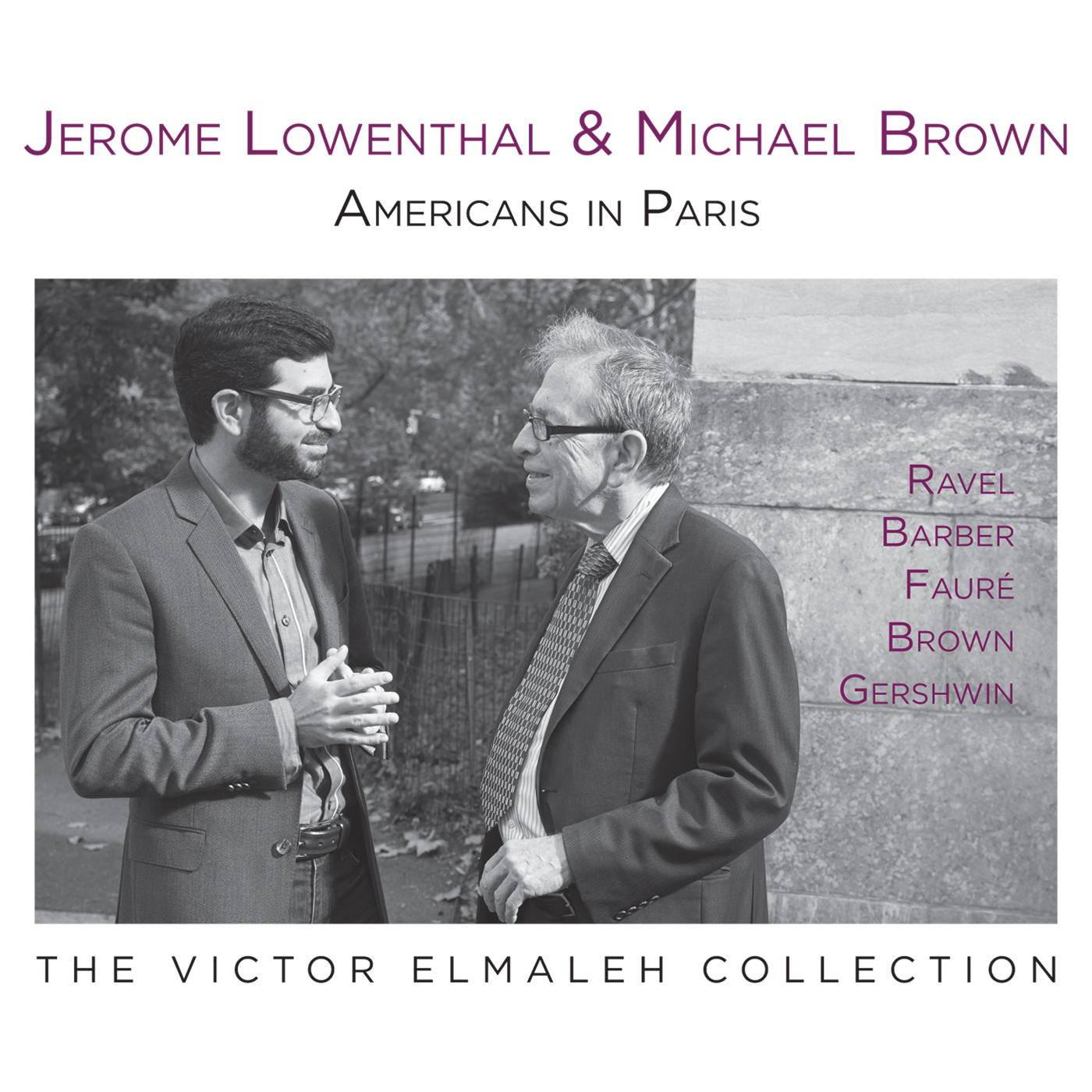 Jerome Lowenthal & Michael Brown: Americans in Paris
CAG Records, released April 2016
Maurice Ravel: Ma mère l'Oye (Mother Goose)
Samuel Barber: Souvenirs, Op. 28
Gabriel Fauré: Dolly Suite, Op. 56
Michael Brown: Chant (2013)
George Gershwin: An American in Paris (arr. Gelfini)

Album Review - American Record Guide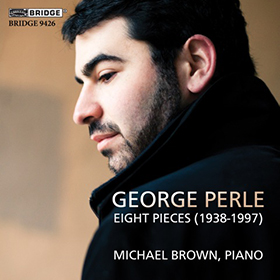 George Perle: Eight Pieces (1938-1997)
Bridge Records, released May 2014

As the George Perle centennial year (2015) nears, pianist Michael Brown makes an important contribution to our knowledge of the American-master's keyboard music. The earliest work on this disc, Classic Suite, as well as the most recently completed composition, Chansons cachées, are world-premiere recordings, with the entire program reflecting the performer's deep involvement with Perle's music over more than a decade. Writing to Michael Brown in 2003, Perle commented that: "it is a privilege to hear my music performed with such sympathy and understanding. Thank you!"


PDF Booklet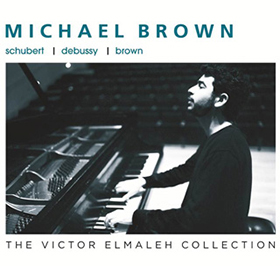 Schubert │ Debussy │ Brown
CAG Records, released November 2012
"…deliciously played, with all the perkiness and sparkle one could want."
— American Record Guide